Infolio provides you several options to organize the structure of your website:
– Standard WordPress Pages – i.e. Demo Rider
– Plain View – Scrollable Sections – – i.e. Demo Life Coach
– Papered View – Sections AKA Screens – Papered View – i.e. Developer Demo
Standard WordPress Pages – you can read more about how to create and manage them on WordPress Guidelines
Plain View sections are located after each other, whole page is scrollable and there are up button at the page bottom. Read more
Papered View – sections are grouped inside papers. Each paper has full screen size with nested scroll and can contain one or more sections. Read more
The technical difference between the standard WordPress Pages and Infolio Plain/Papered View – is that in the last two options – you need only Home Page. All sections are gathered in one place. If separated by Section END OF PAPER – you get Papered View (screens), if not – Plain View ("one page").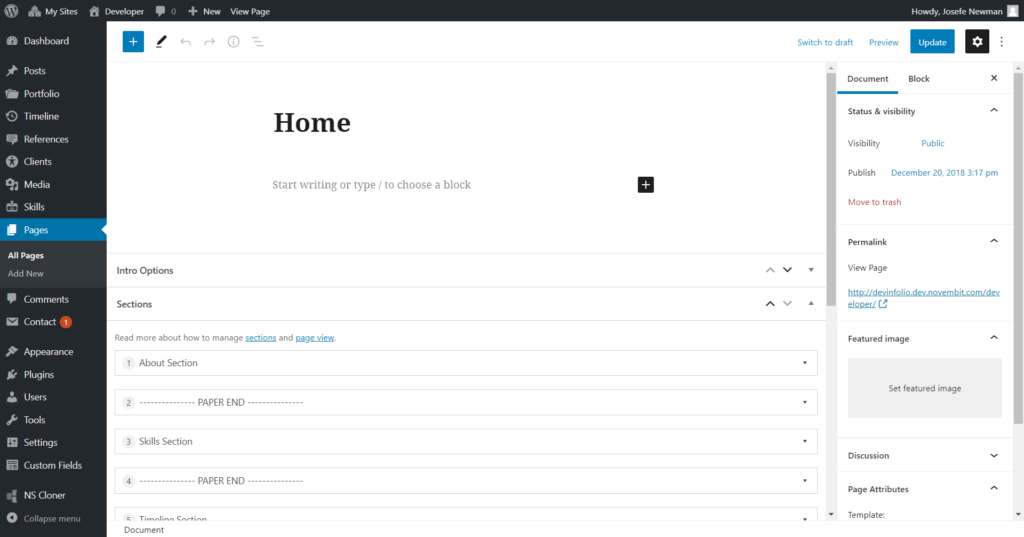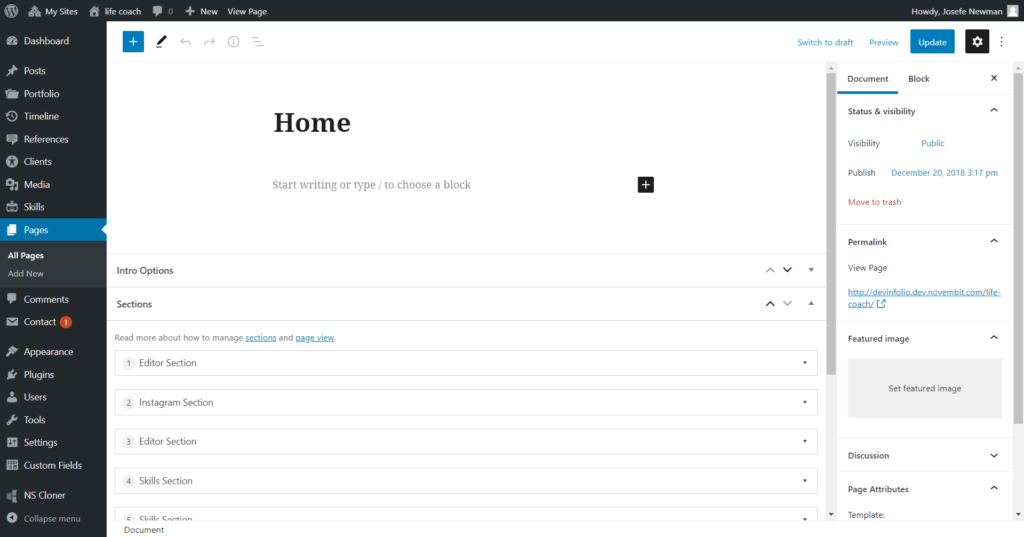 You can also combine one of the Infolio Views with the Standard WordPress pages – make some pages like, for example, Contact page, Blog, Portfolio, etc. and link them with the rest of the content.
How to choose the preferred View?
It depends on your personal taste and on the amount of content you have.
If you're just starting your professional career and you don't have much information to show to your future employer or partner – the Papered View – is the best choice! You can add one section per screen and make your CV/Resume look amassing – the lack of information would be recouped by the minimalistic screen design.