BuddyPress
BuddyPress is a powerful community plugin for WordPress that takes your site beyond the blog. It includes all of the features you've come to expect from any online community, like user profiles, groups, activity streams, notifications, and more.
Profile menu
For BuddyPress plugin you can create profile menu.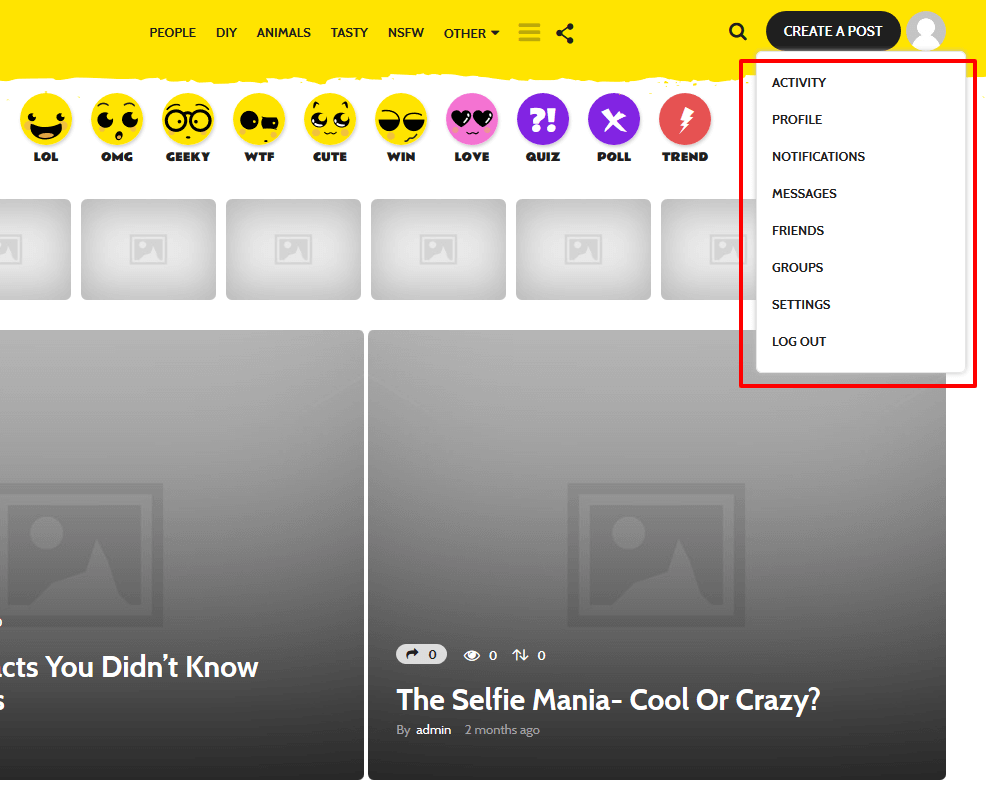 Create new menu and choose from BuddyPress section what pages to show in that menu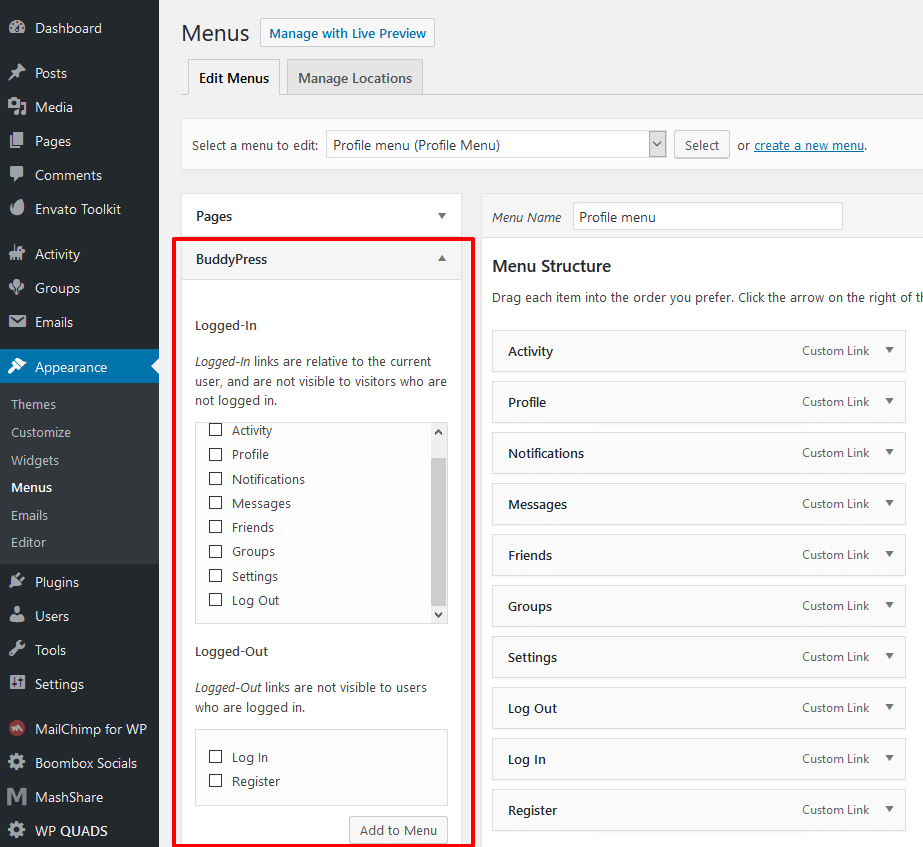 Our theme also supports 2 other plugins associated with this one:
BuddyPress Follow. Follow members on your BuddyPress site with this nifty plugin. The plugin works similar to the friends component, however the connection does not need to be accepted by the person being followed. Just like Twitter!
rtMedia for WordPress, BuddyPress and bbPress. It allows to add albums, photo, audio/video files to your buddypress profile.
Extended Profiles #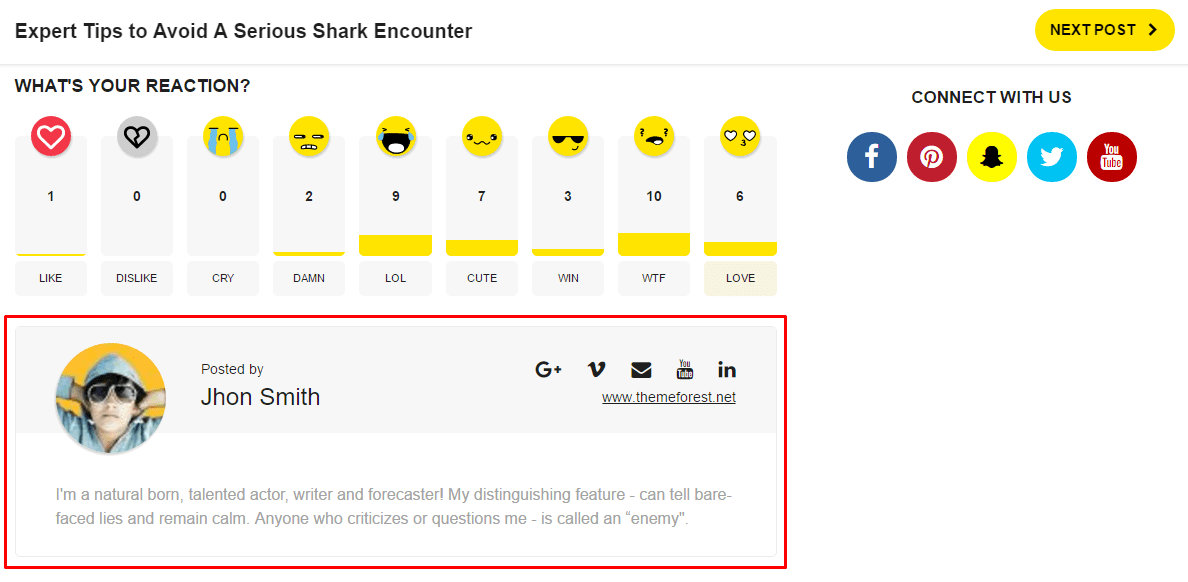 By activating Extended profiles component you can customize standard author section and add ability for users to add information about their social media accounts and website.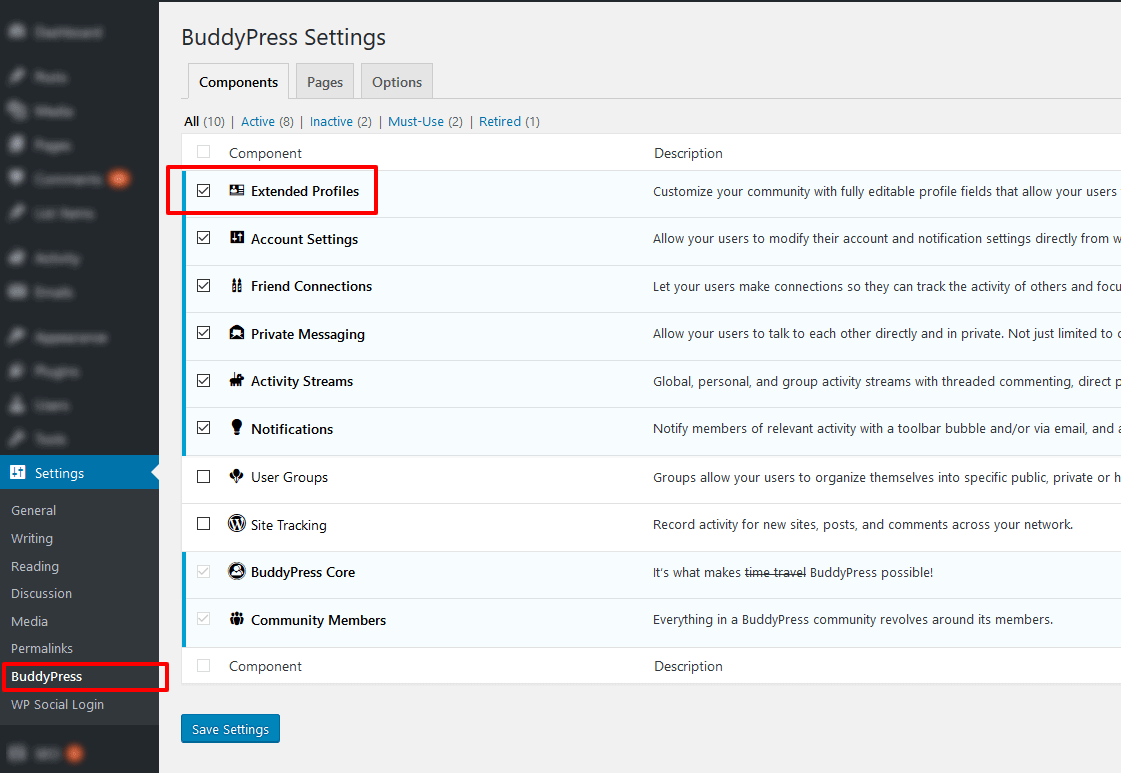 After this component activation, in Users part of WP admin you will find new section Profile fields where you can add neccesary user information fields.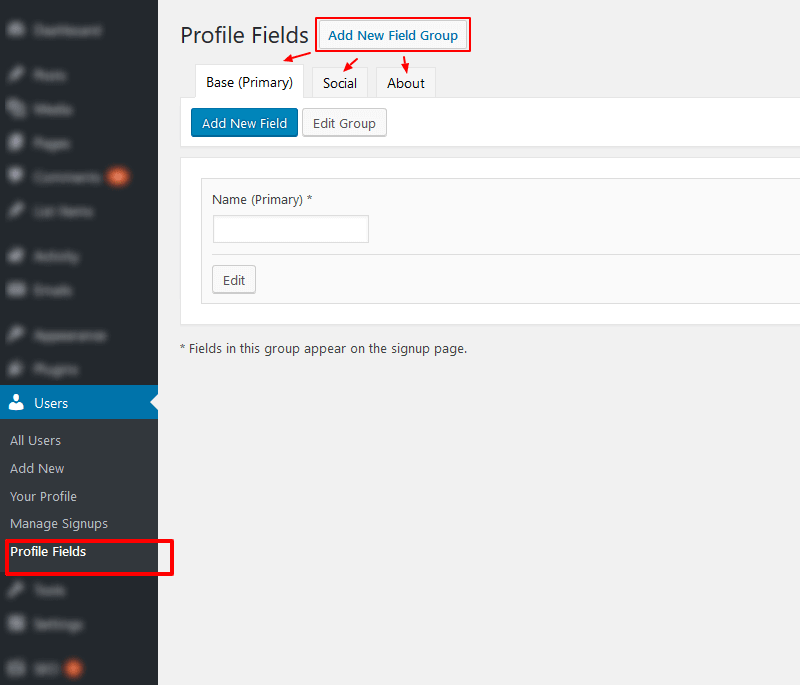 All created field gruops will be shown for users in their BuddyPress accounts, under Profile section.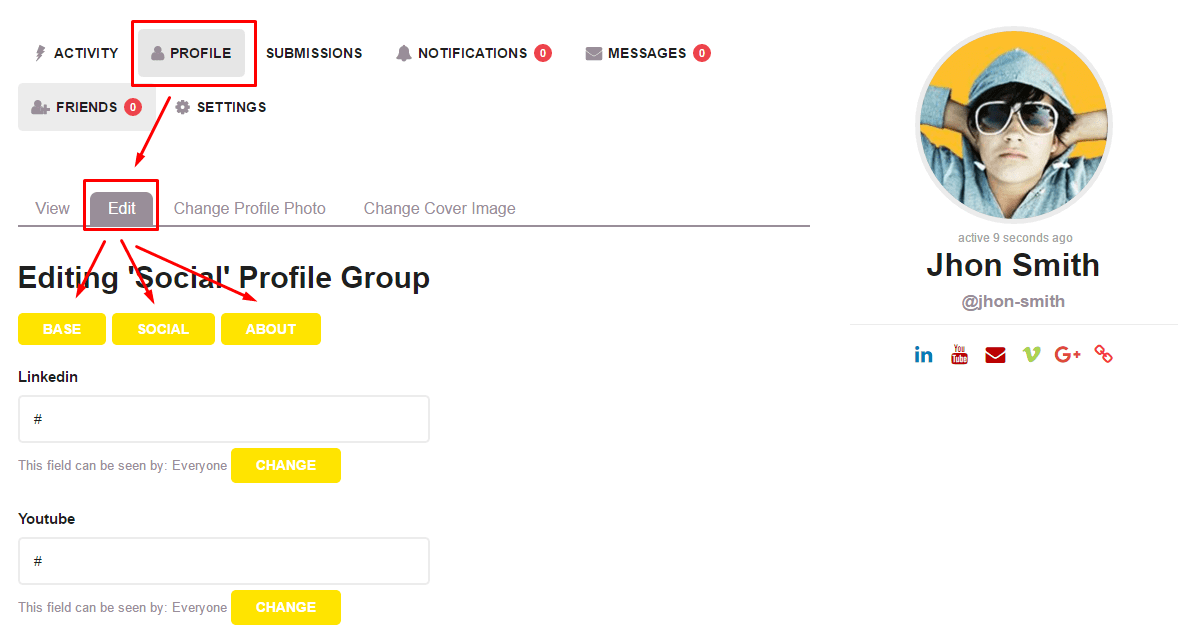 Here is list of the names for social media websites, which you must use as new field name, if you want to show their icons in post author section.
Facebook
Google Plus | Google +
Instagram
Linkedin
Pinterest
Tumblr
Twitter
Vimeo
Youtube
Email
Behance
CodePen
Delicious
DeviantArt
Digg
Dribbble
Flickr
Foursquare
GitHub
JSFiddle
Last.fm
Reddit
SlideShare
Snapchat
Stack Overflow
StumbleUpon
Vine
XING
Yelp
Vkontakte
Odnoclassniki
Note: all spaces, dashes, underlines, uppercases will be ignored and "+" will be represanted as 'plus' word. Example: Google Plus, google+, Google-plus, google_Plus, GOOGLEPLUS, GoogLE-PlUs => googleplus
To enable website link on extended profile need to add a field to xProfile and name it 'Website' or 'website'
To enable biographical information area on extended profile need to add a field to xProfile and name it 'Biography' or 'biography'
For more detailed information, please visit these two pages: Wpmudev.org and Buddypress.org pages.