Here you can control and manage global options for all Single Posts. There are 4 main sections which you can manage from Customizing ▸ Single Post
Main #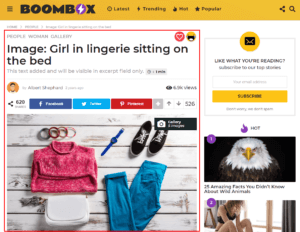 Here you can control multiple options:
Layout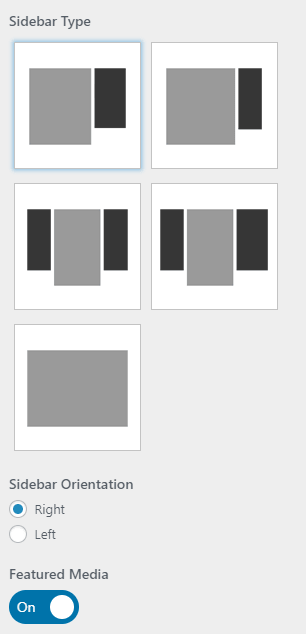 Sidebar Type

There are 5 layouts for Sidebar options




Sidebar Orientation

Can be Right or Left. In case if 2 sidebars in Sidebar Type selected then changing from right to left you will change sidebars vice-versa




Featured Media

On or Off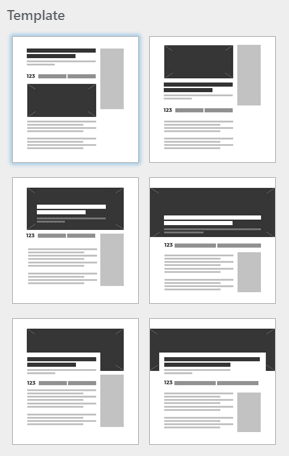 Template

There are 6 layouts for single post templates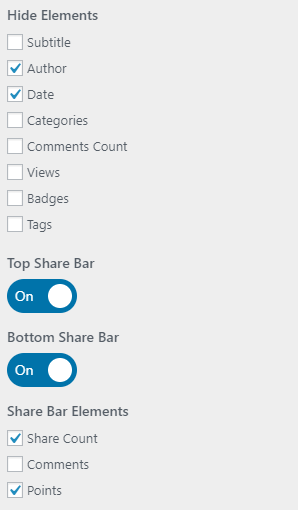 Hide Elements

You can control which elements show or hide in Single Post




Top Share Bar

On or Off




Bottom Share Bar

On or Off




Share Bar Elements

mark checkbox to show Share Count / Comments / Points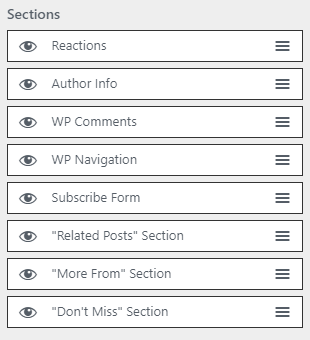 Sections

Click on eye icon to hide and use drag and drop to manage order for: Reactions / Author Info / WP Comments / WP Navigation / Subscribe Form / "Related Posts" section / "More From" section / "Don't Miss" section



Miscellaneous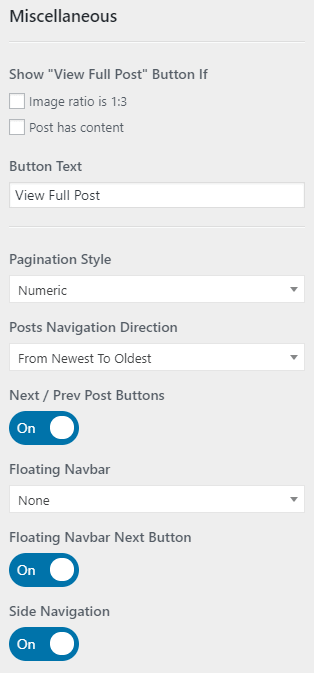 Show "View Full Post" Button If

mark checkbox to apply changes for available options – Image ration is 1:3 and Post has content




Button Text

Fill text field




Pagination Style

X/Y / Numeric / Single Next Button




Posts Navigation Direction

From Newest To Oldest / From Oldest To Newest




Next / Prev Post Buttons

On or Off




Floating Navbar

With Post Title / With Share Bar / None




Floating Navbar Next Button

On or Off




Side Navigation

On or Off



Posts Strip #
By default for Archive pages value set as Inherit. That means Boombox takes Posts Strips settings set in Customizing ▸ Header ▸ Posts Strip ( read more ▸ ). You can select custom to have different posts strip on Archive pages.
Sponsored Articles #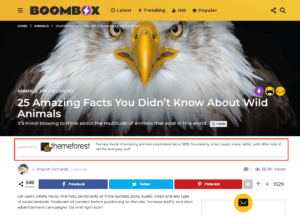 In this section you can find options for changing default label and position (Top / Bottom / Both / None) of article's Sponsor information.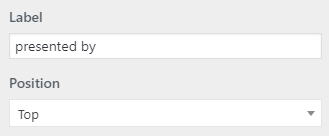 You can find more detailed information about Sponsored Articles here.
# Why do I have 2 of the same images in a single post?

By default in the Boombox theme system shows featured image inside single post and in case if you are adding featured image and adding the same image in the content you will have two same images inside the post. For hiding second image from your single post go to Dashboard ▸ Appearance ▸ Customize ▸ Single Post  and disable switcher for Featured Media.

The other option is that you can leave that trigger on, and do not upload same image in content.