This plugin is frontend uploader which helps you to create personality and trivia quizzes, poll, meme, story, ranked list, open list, list, countdown, video, audio, image, and Gif post types immediately from the frontend.
You can see the full list of available post types here.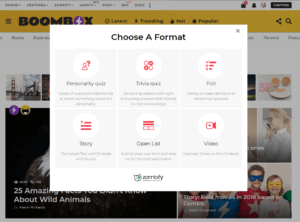 When you install plugin, "create a post" button automatically linked to Zombify post types page, where you can choose what post to create.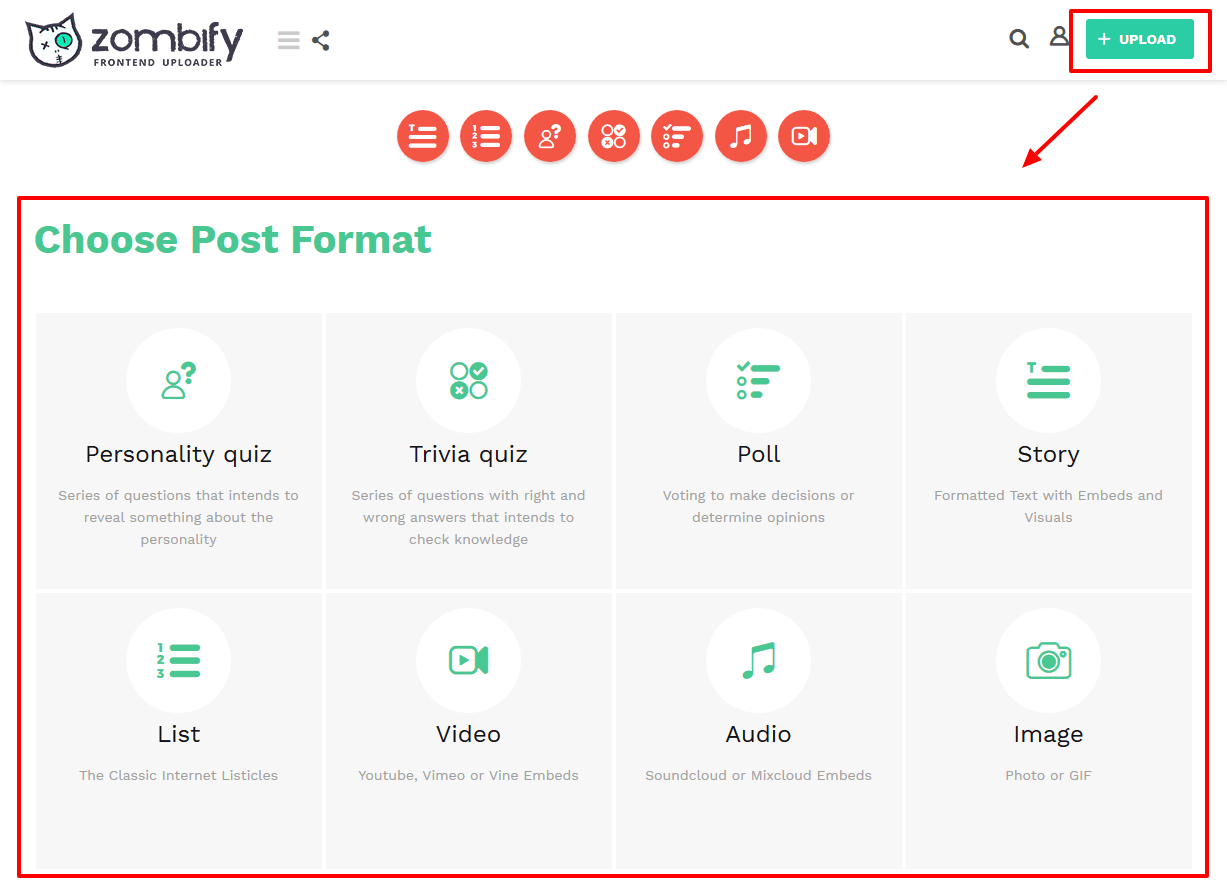 In Zombifies plugin settings from WP admin you can choose what type of post to allow users to create and decide default categories and tags for each type of posts.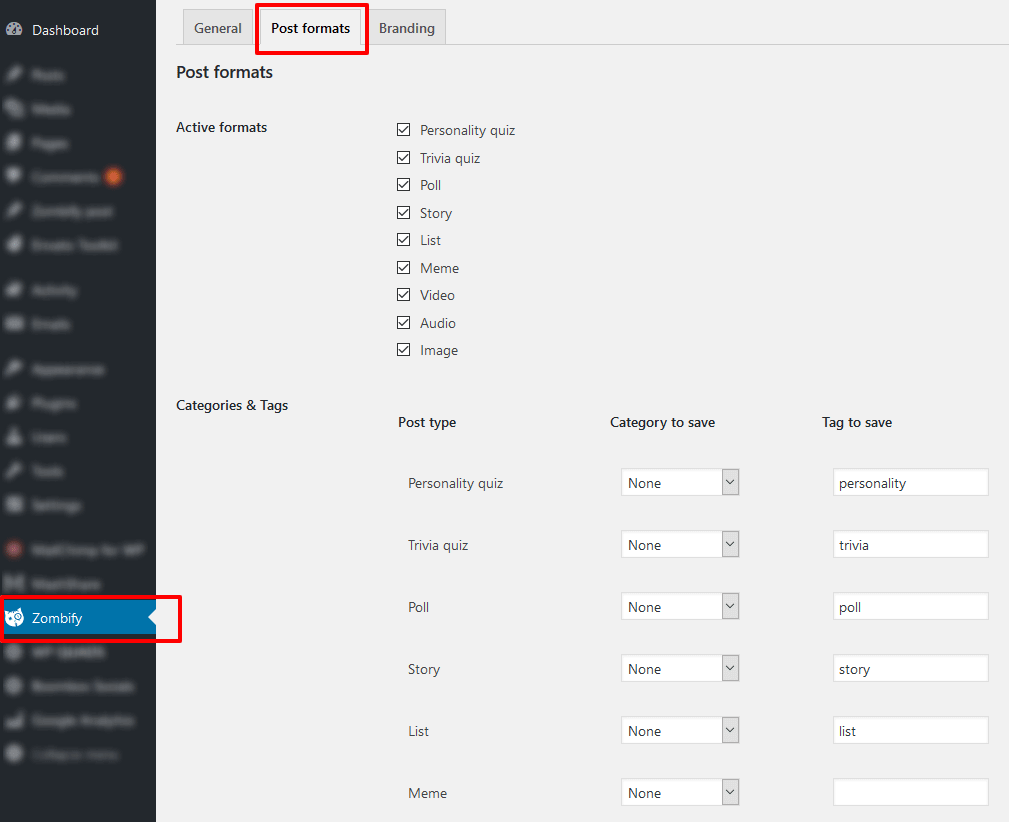 Besdie that, you also can change primary color, color mode and logo.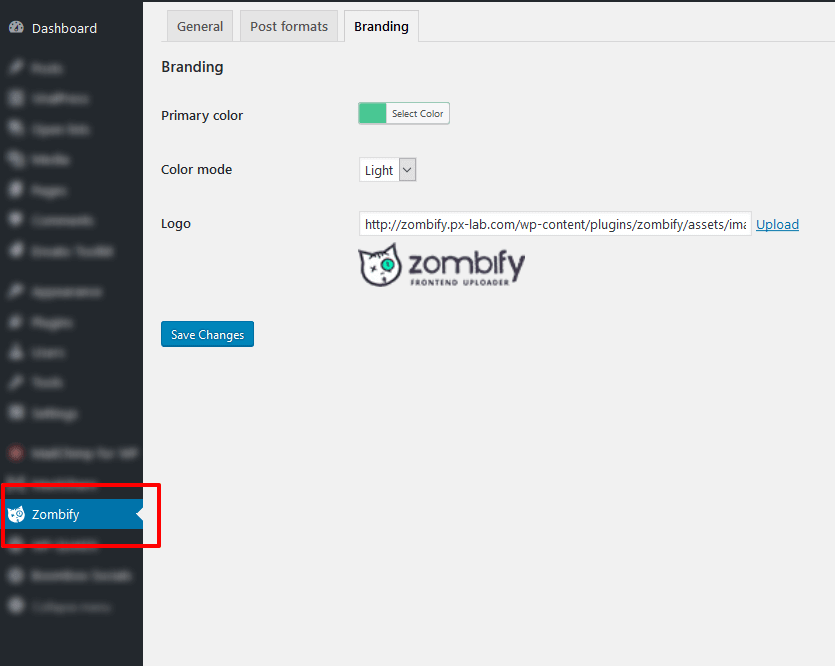 Beside main CloudConvert converter settings, which you can manage in Customize section, we also added same functionality for Zombify plugin, they act separately and doesn't synchronize. So if you even have already activated it from Customize, it won't work for GIF files created from Zombify plugin, until you don't activate the same settings in Zombify plugin.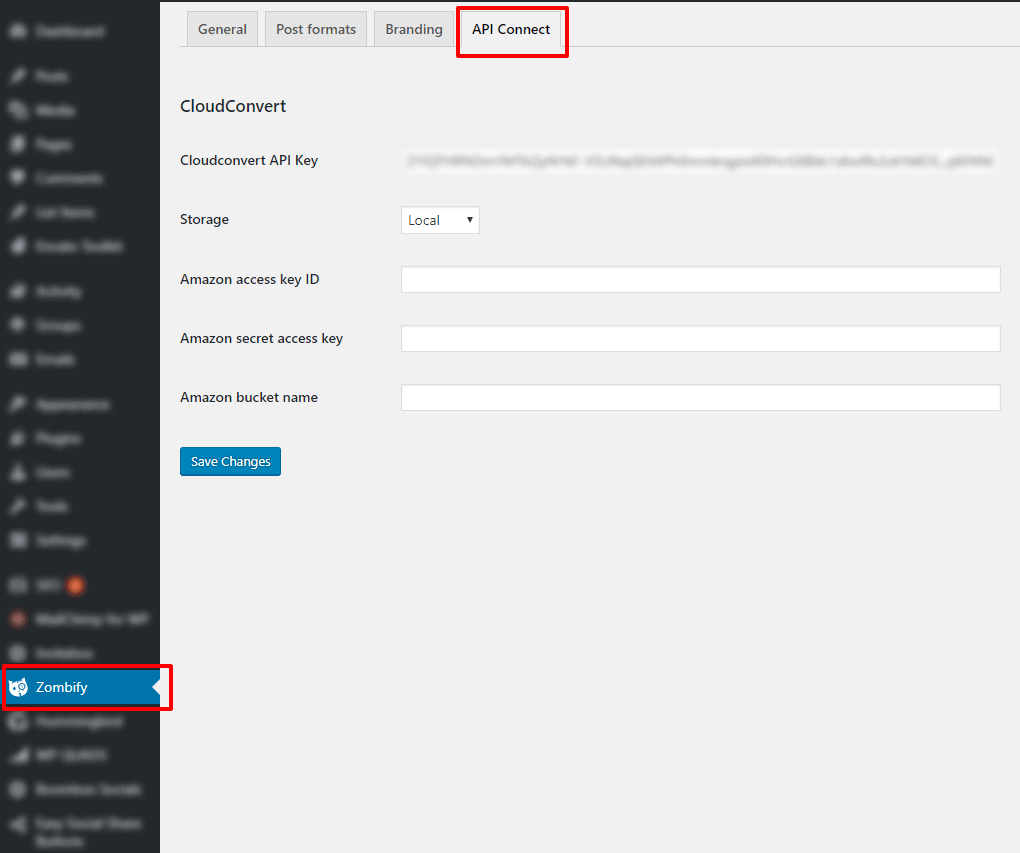 Posts scheduling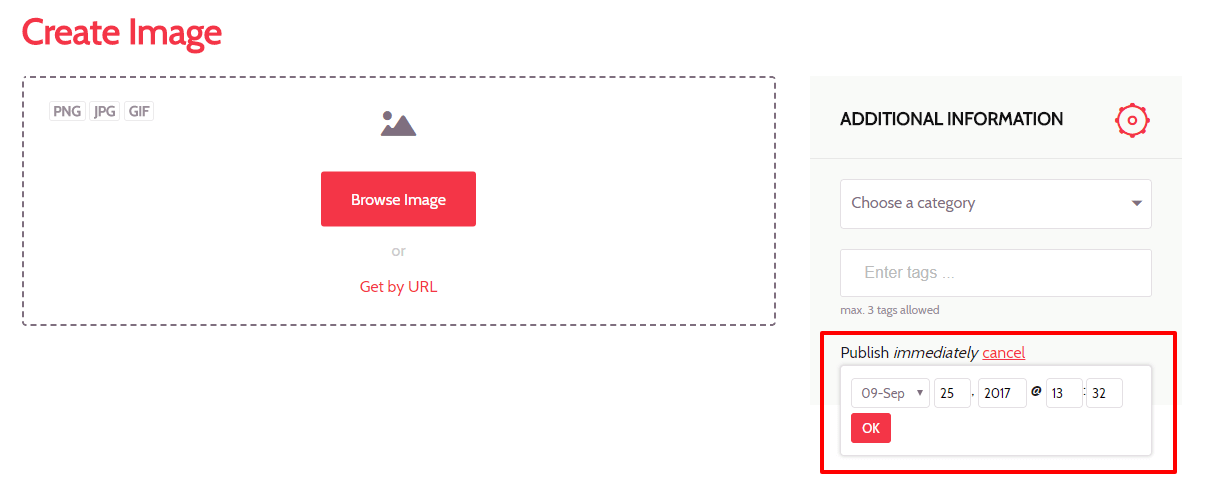 Publish date option appear only for admin and editor roles, by this option they can change publish date.
Default meme templates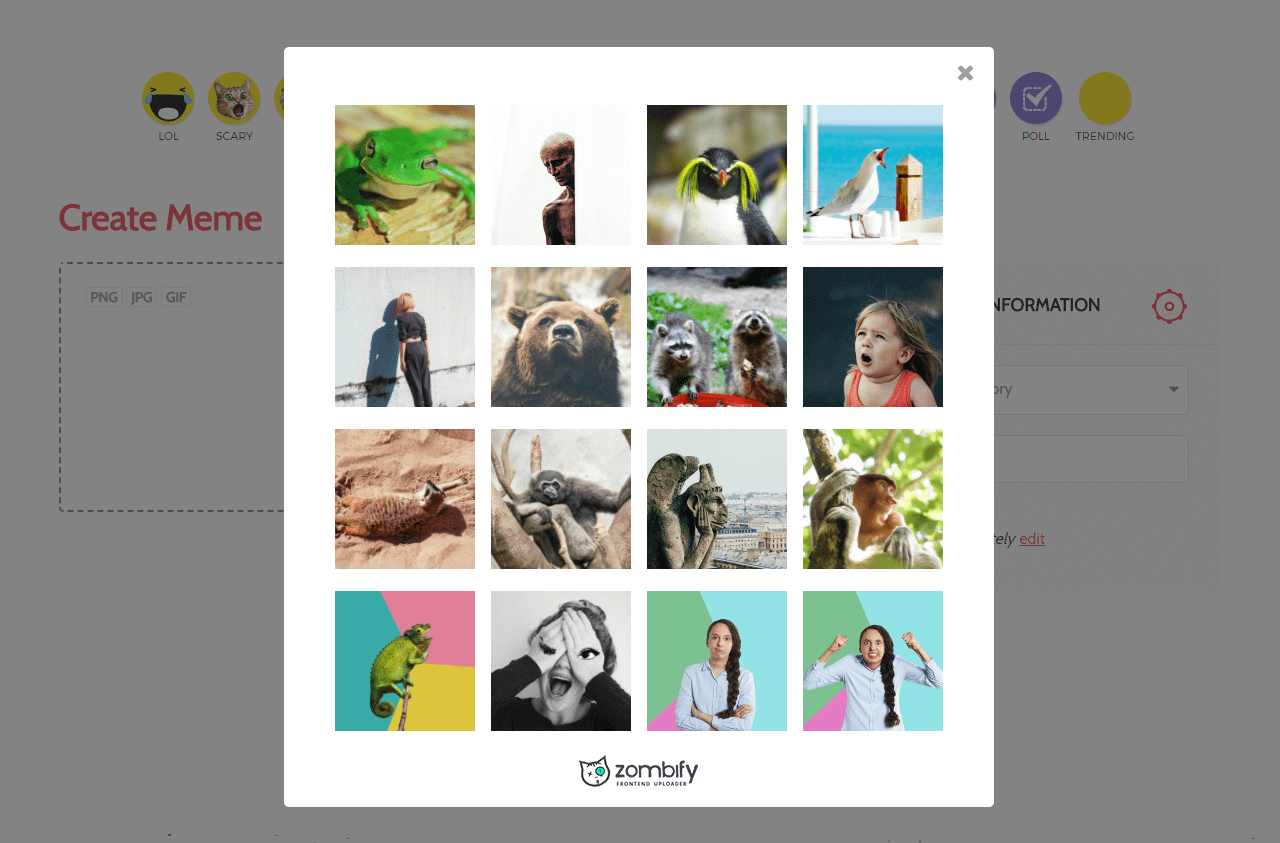 By default, we provide our set of memes, but you can change or add your own set of memes via the child theme.
To add your own set of memes go to wp-content/themes/your active theme and create this path \zombify\assets\images\meme-templates, after that system will show default meme images only from that folder \meme-templates. If you want to save main memes set, just add images from this zip file to that folder.
Note: titles of the images must consist characters only from the following set:
A–Z
a–z
0–9
_ (underscore)
How to limit Zombify post types for specific user roles?

You will need to add below code in boombox-child/functions.php

add_filter( 'zf_activate_for_roles', 'my_activate_for_roles' );
function my_activate_for_roles( $active_for_roles ) {
 $active_for_roles['administrator'] = array( 'openlist', 'rankedlist' );
 $active_for_roles['editor'] = array( 'openlist', 'rankedlist' ); 
 return $active_for_roles;
}