Boombox theme gives you the opportunity to easily create WordPress custom galleries with the description, affiliate links, and the advertisement area.
There are a few ways to add this gallery to the single post.
You can create post gallery from Post Gallery metabox.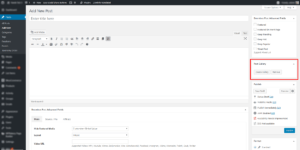 Gallery added by this way will be added at the beginning of the post.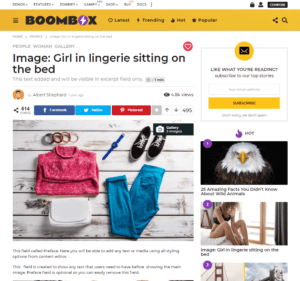 You can also add gallery directly to the post content. For that case you'll need in edit mode of the post creation page:
click "Add media" button
click Create Gallery link
choose images from Media library or upload new images
and click "Insert into post" button
Before clicking publish button you'll also need to change post format to gallery type. You can do that from "Format" metabox.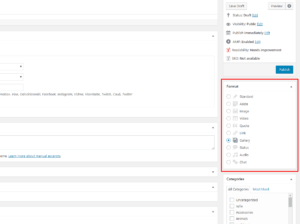 To add a description for each image, please go to Wp-admin ▸ Media ▸ Library and click on the image, in the opened popup you will find fields for description, regular and discount prices and affiliate Link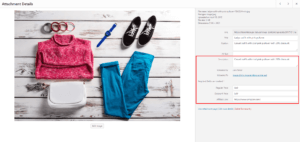 To add banner please go to Wp-admin ▸ WP QUADS ▸ General & Position, under "Position – Default Ads" section you'll find Gallery popup position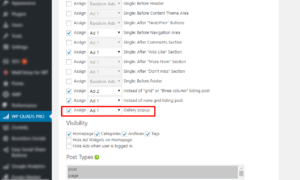 More detailed information about how to manage the AdSense Plugin WP QUADS PRO you can find here.