Easy Social Share Buttons
This extensive social sharing plugin for WordPress offers maximum flexibility and social media exposure by allowing you to share on more than 45 of the major social networks, including a wide range of optimized mobile messengers. Not only that, but Easy Social Share Buttons for WordPress also boasts the best and most complete package of 52 beautiful templates for social sharing, and the most comprehensive set of 27+ design positions, 30+ eye catching animations and customizations. This social sharing plugin for WordPress is unique in covering every possible location for displaying your social share buttons.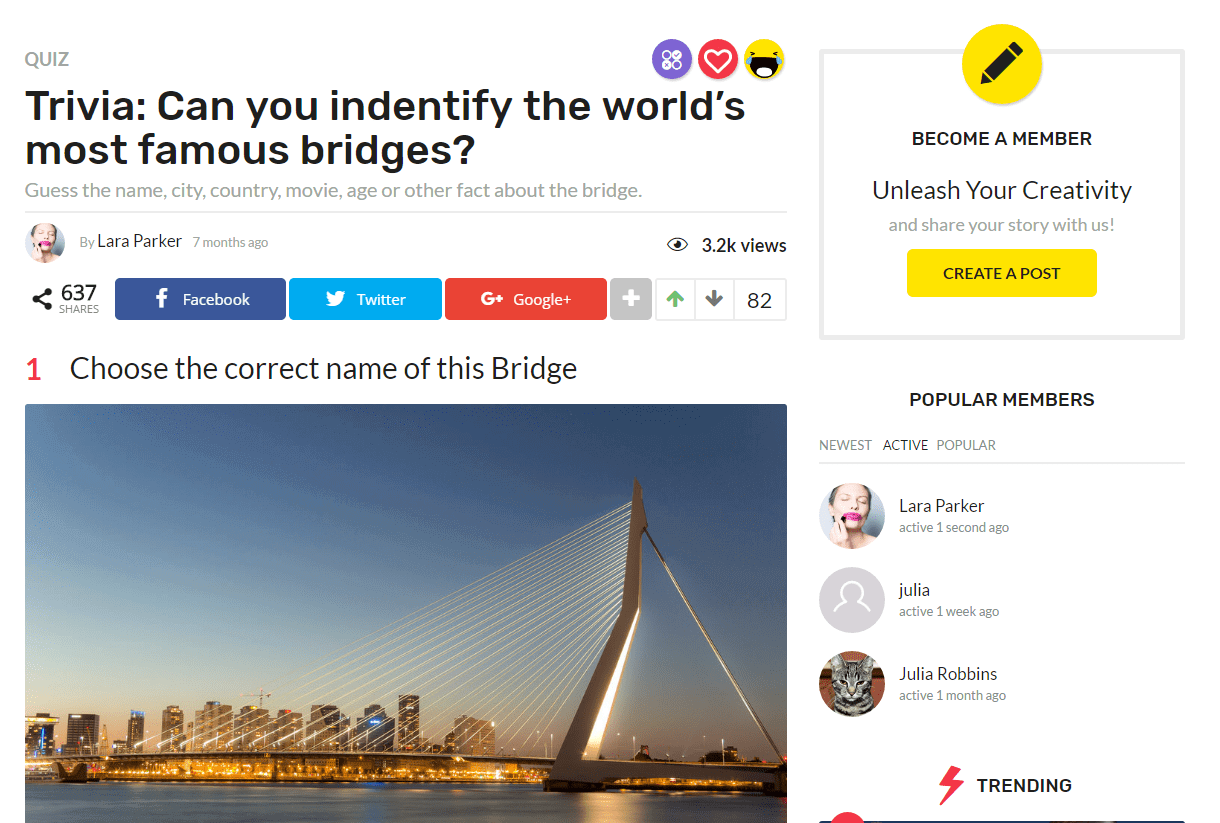 If you want to customize social share buttons, you'll need after installing plugin go to WP admin => Easy Social Share Buttons section => Where to display part. In that section you need to open second tab – "Where to display". After that choose "Boombox" section. Here you'll find all necessary tools to customize social sharing buttons.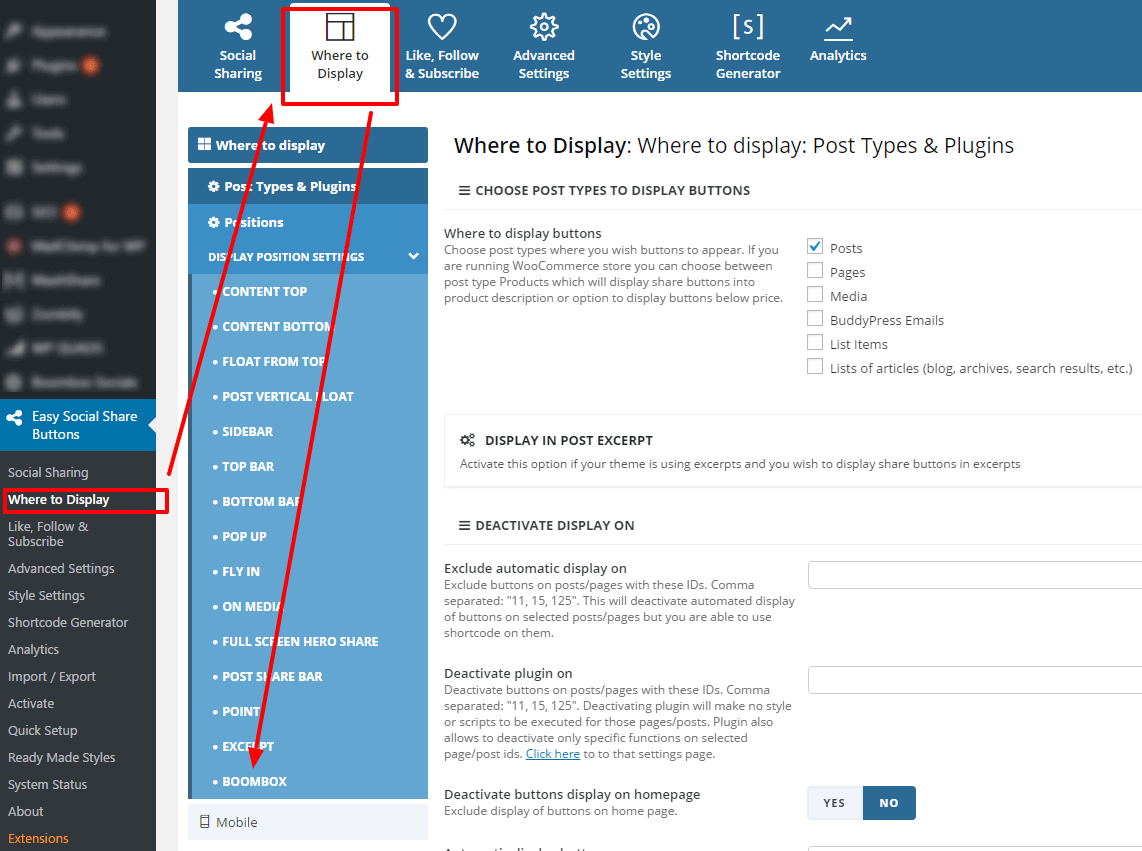 At the bottom part of that section you will find "Customize active social networks" part, where you can choose which social networks to show and in what order they must be lined.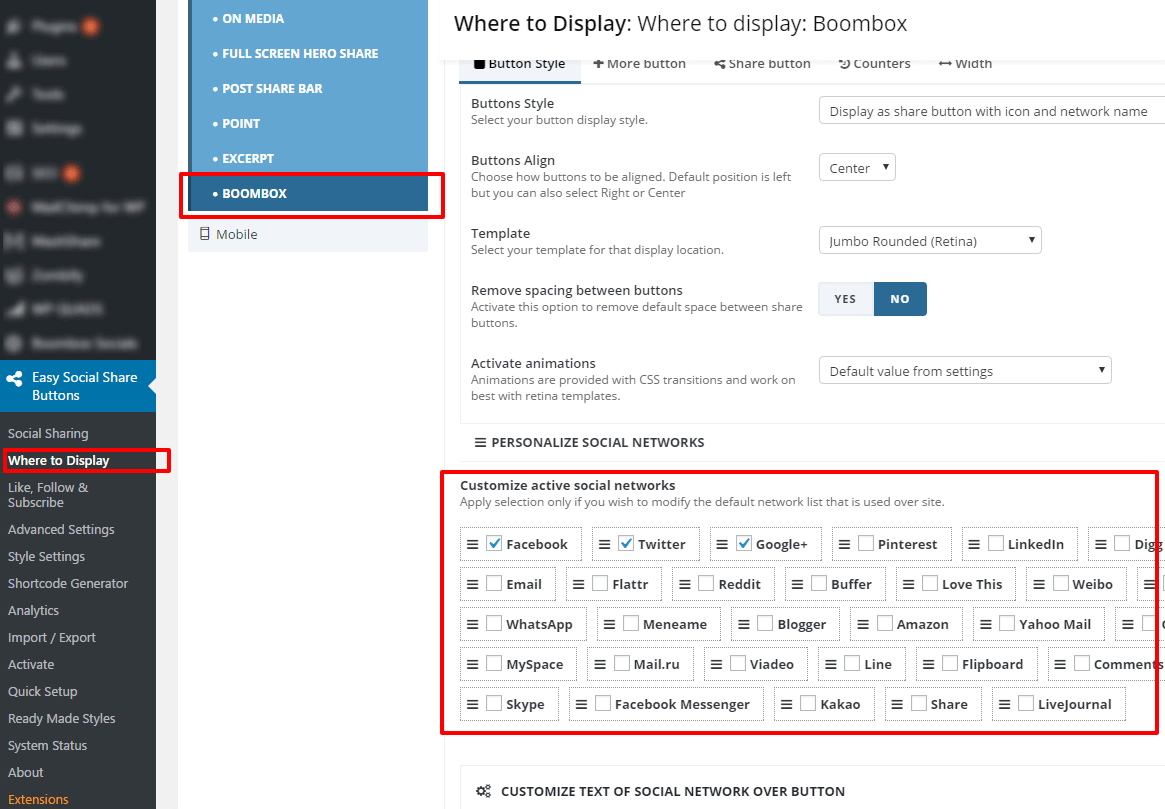 For more detailed information, please see:
Easy Social Share Buttons Version 3 Documentation
Easy Social Share Buttons Version 4 Documentation
You may also find help in Easy Social Share Buttons page.
---
Theme compatible with MashShare plugin as well.