NSFW means "Not Safe For Work". This is built-in feature of Boombox Theme. NSFW used to mark Posts or hyperlinks which contain sensitive information such as nudity, intense sexuality, or profanity, which the viewer may not wish to be seen accessing in a public or formal setting such as in a workplace.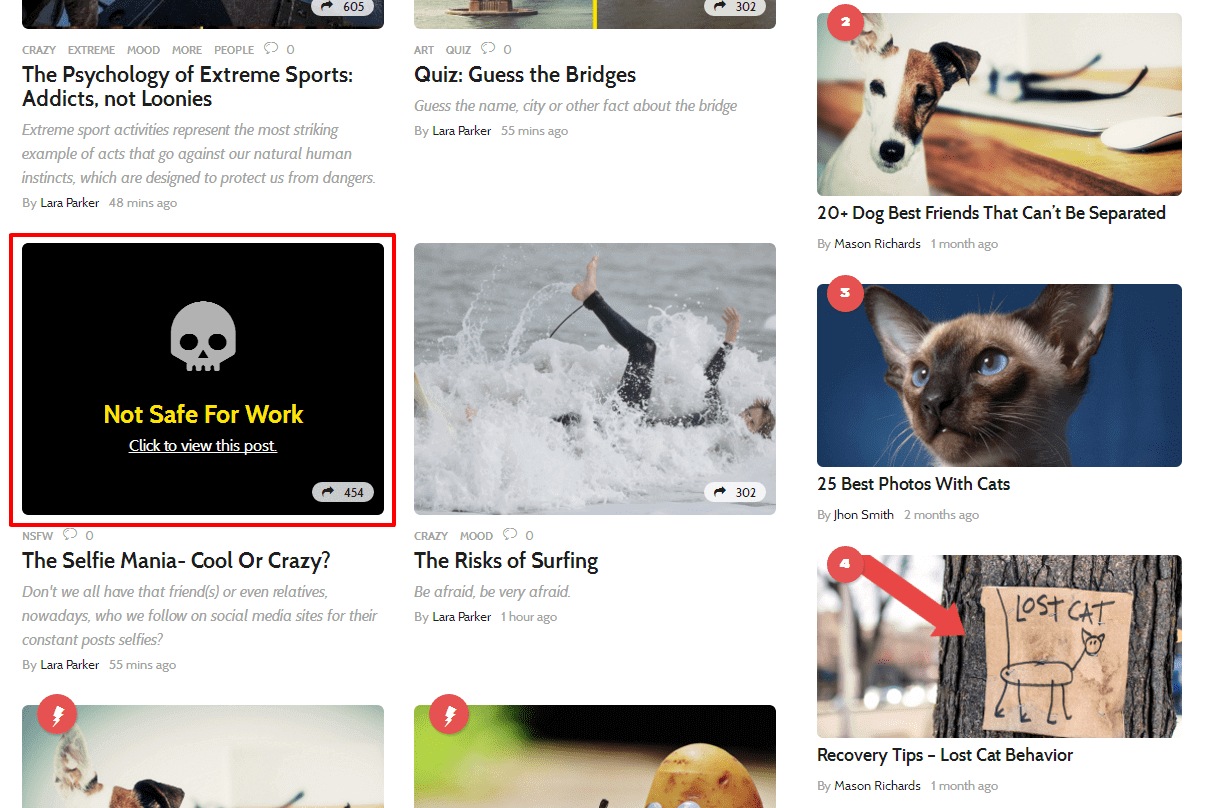 To see this function in action change your post category to NSFW. If you had already install sample data, this category will be added automatically. If you don't want to install sample data, you can create this category using Category and slug title as shown in screenshot.

Please note: this function works only for not logged-in users, always shows for login users.