In Boombox there are several Menu locations which admin can control and manage.
Header Menus

Footer Menu

More Button Menus
More Button Top Menu
More Button Badges menu
More Button Bottom Menu

Burger Menus
Burger Menu 1
Burger Menu 2
Burger Menu 3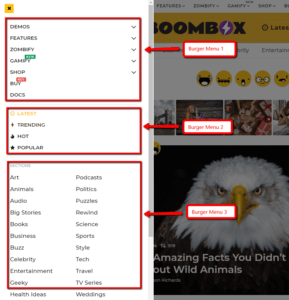 There are 12 Menu locations where you can set menus. What you need to do is to Add new menu, add your preferable menu elements in menu and set menu locations.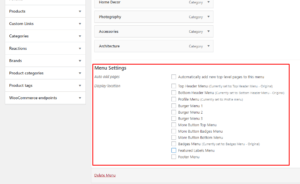 Boombox Sidebar Navigation
Beside that locations, Boombox theme offer you one more location in sidebar. You can find more detailed information on how to setup that location here.