WordPress Social Login allow your website readers and customers to register on using their existing social accounts IDs, eliminating the need to fill out registration forms and remember usernames and passwords.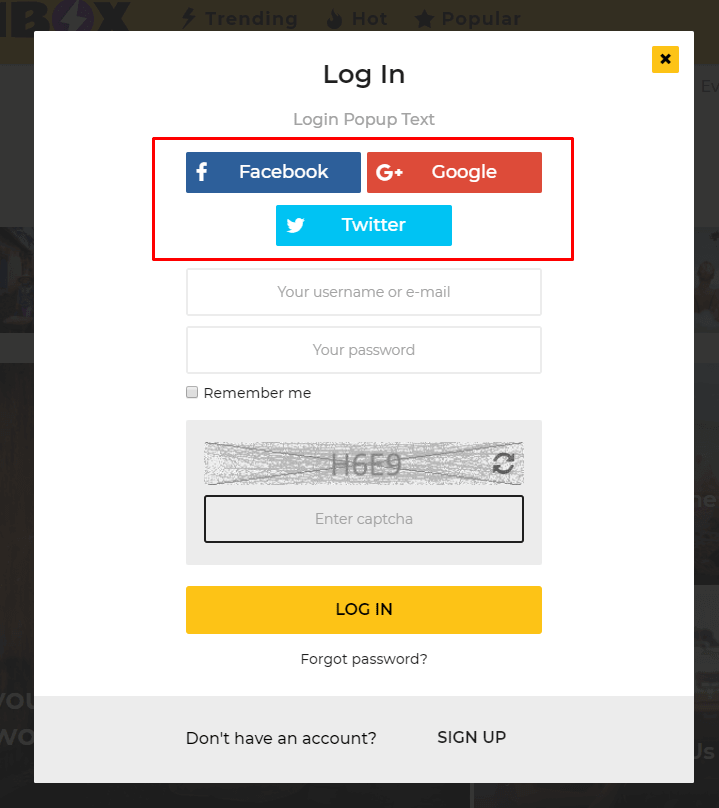 Currently supported providers:
Facebook
Google
Twitter
Windows Live
Yahoo!
LinkedIn
Reddit
Disqus
Tumblr
Stackoverflow
GitHub
Dribbble
Instagram
500px
Foursquare
Steam
Twitch.tv
Mixi
Vkontakte
Mail.ru
Yandex
Odnoklassniki
Goodreads
Skyrock
Last.fm
AOL
PixelPin
WordPress Social Login also allow you to import users contact list from Google Gmail, Facebook, Windows Live and LinkedIn.
WordPress Social Login gives you absolute control over users access to your website and comes a list of rules and restrictions for you to setup.
To manage what social accounts to use, after installing plugin go to WP admin ▸ Settings ▸ WP social login.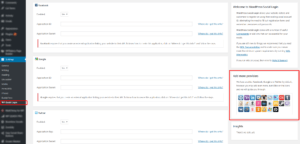 For more detailed information, please visit WordPress Social Login page.
More detailed information about user authentication you can find here.
Facebook login form #
We have created a video to explain how to configure for example Facebook Social login form.